Step 1: Within the phone Settings, Navigate to "Apps & Notifications".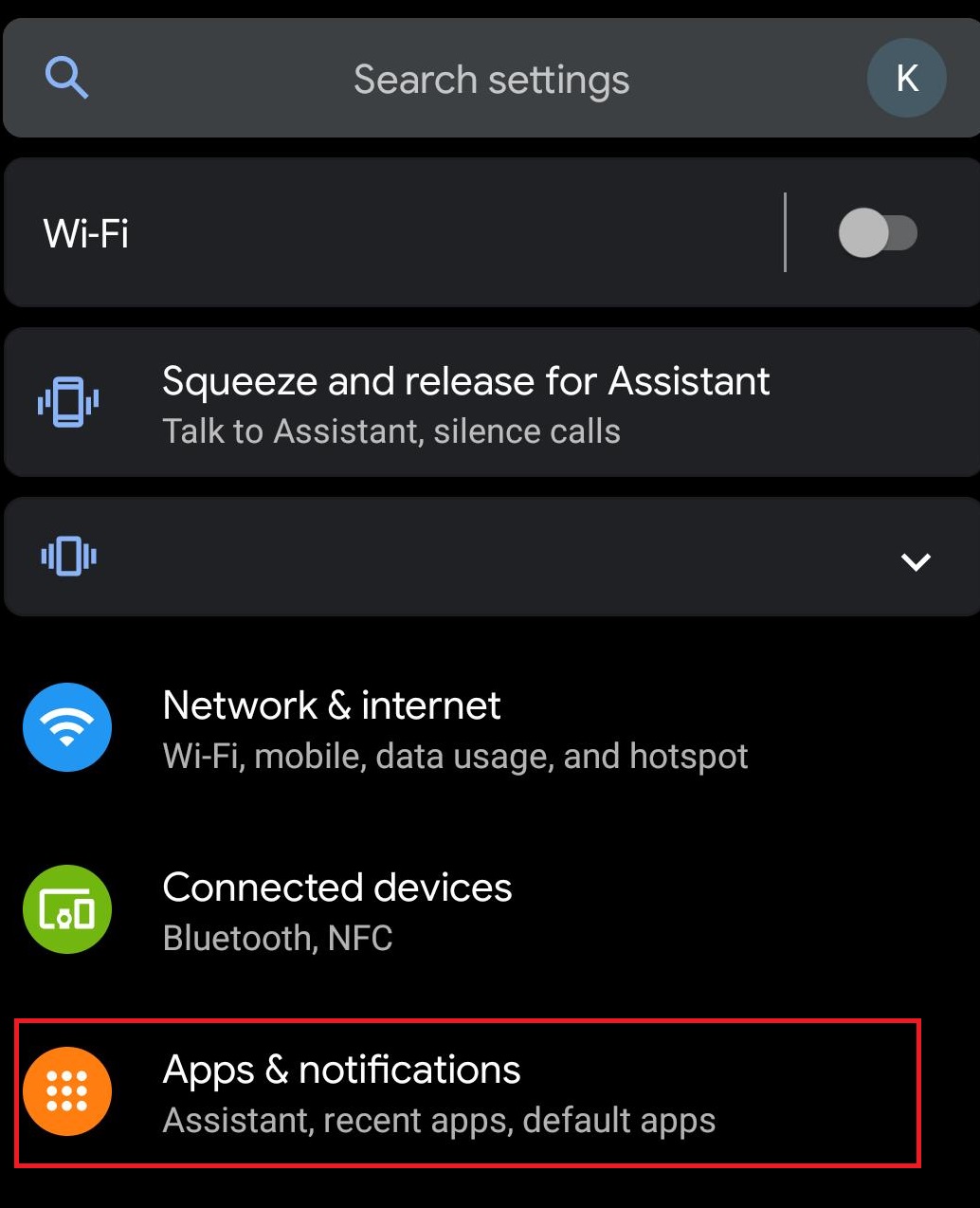 Step 2: Once in Apps & Notifications, select the "See all apps" option.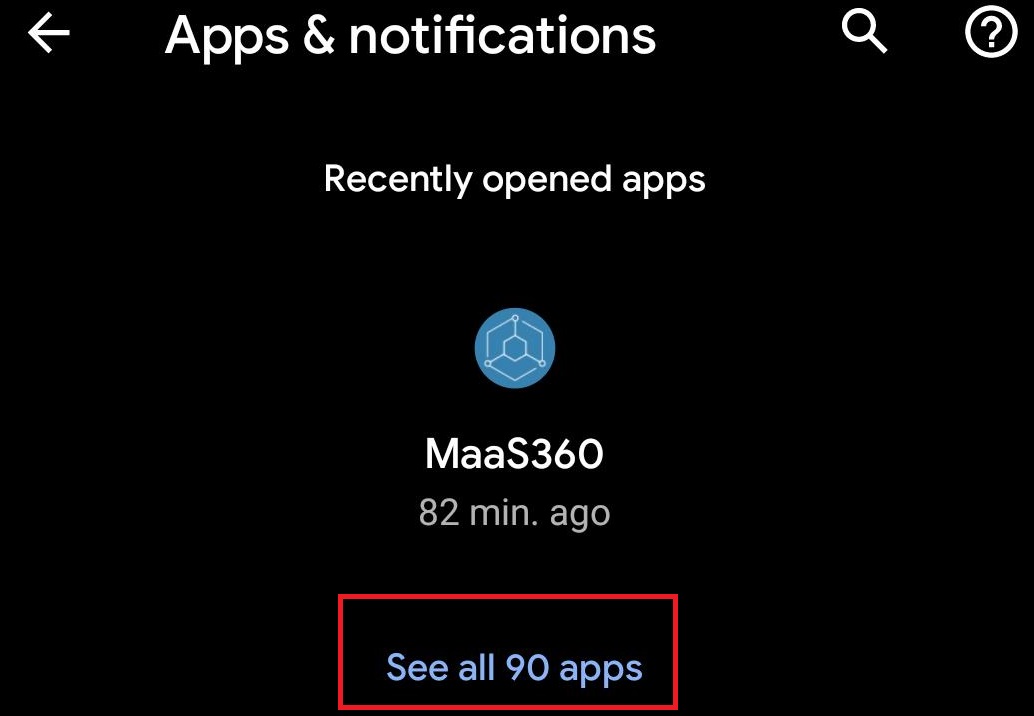 Step 3: A list of Apps should appear and ADP one of the first options. Press on ADPMobile.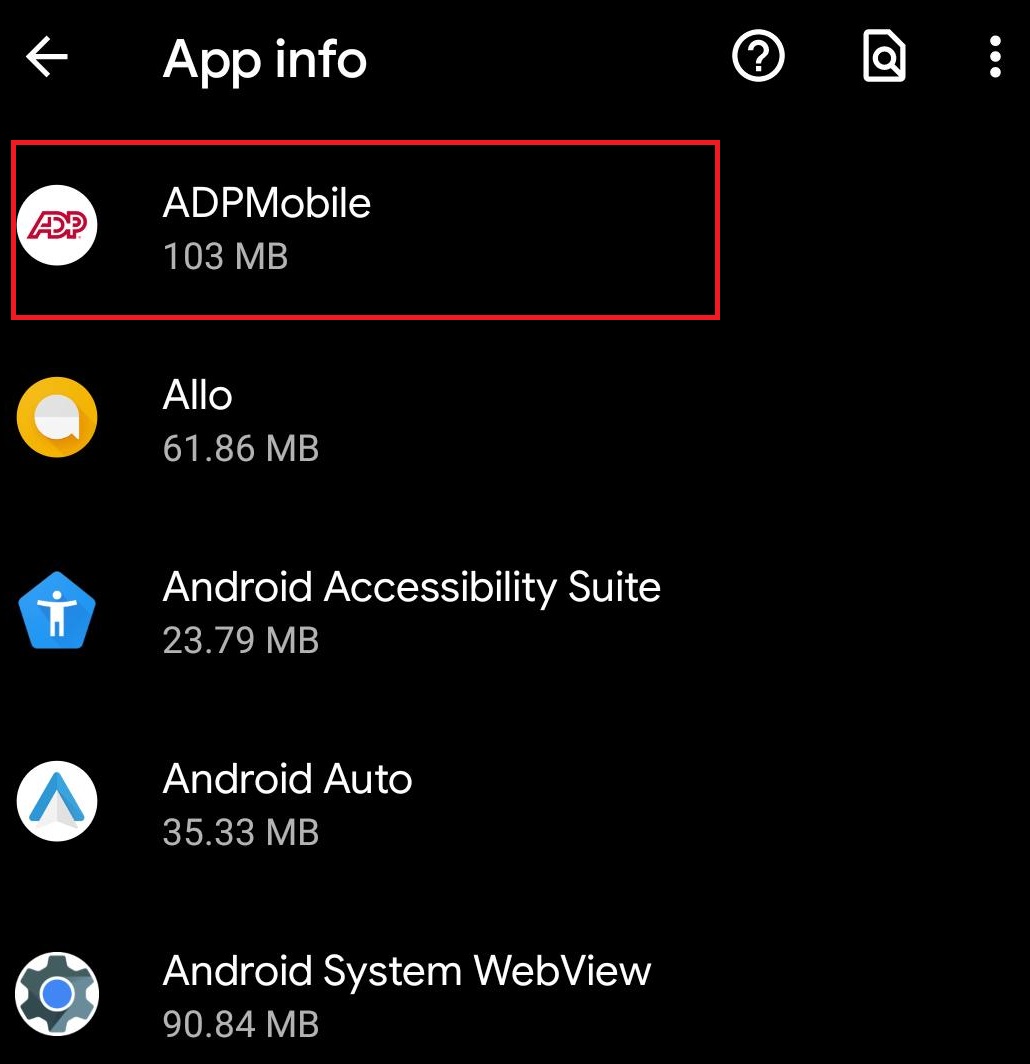 Step 4: Once in ADPMobile, press on the "Storage & Cache" option.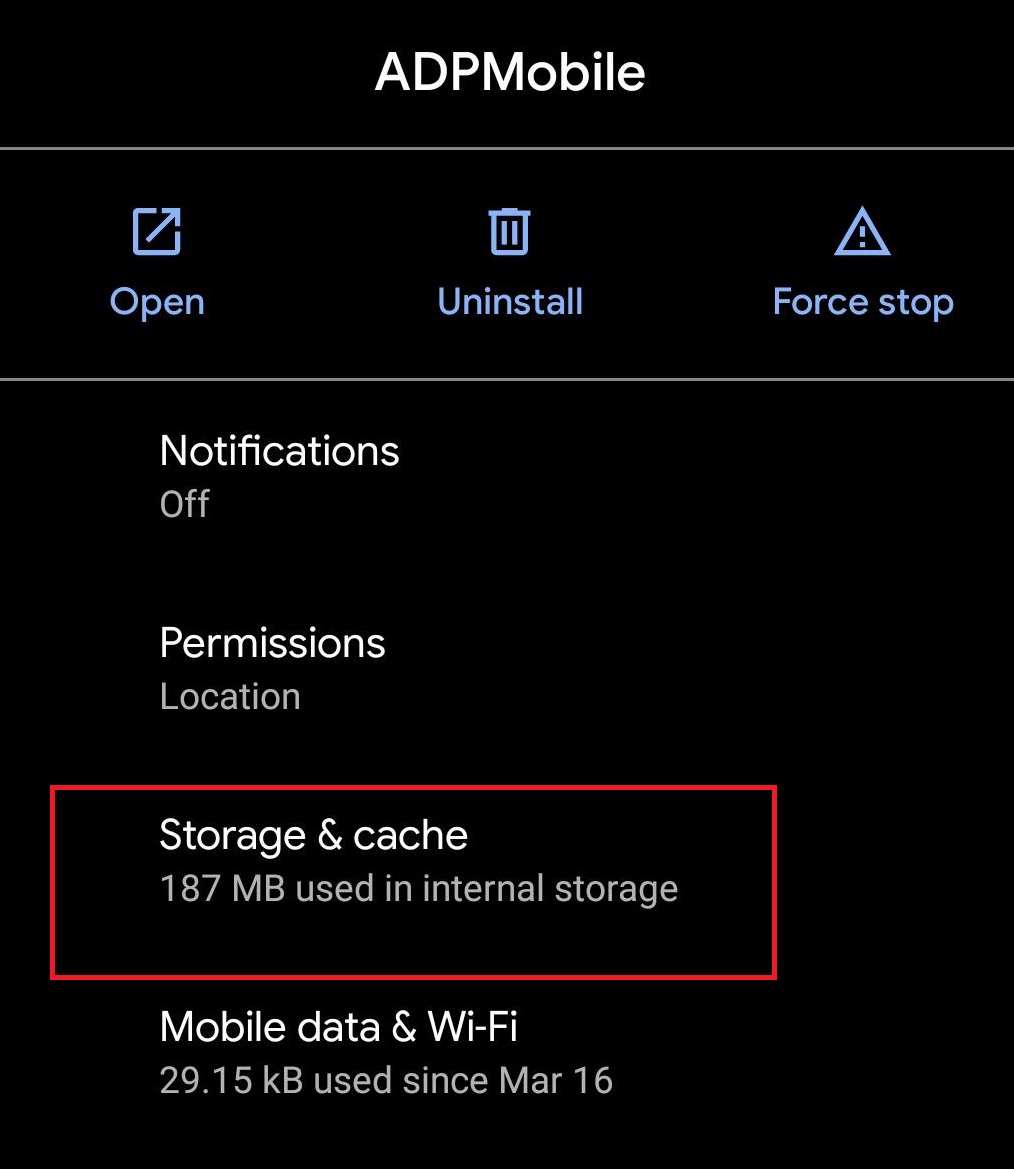 Step 5: Once in the storage & cache, go ahead and clear the cache. Once cleared check to see if you can log into the App. *If not repeat this step but select the "Clear Storage" option.