If you require scanning, there is a free to use app called Genius Scan.
This application is a scanning tool that allows you to scan any picture from your mobile device and make it into a PDF. It can be useful for receipts as well as any documents. Please follow the instructions below to install Genius Scan onto your mobile device.
Download & Install on mobile device via Google Play Store(Android) or App Store(iOS). It may ask you for your Google Play or Apple App Store credentials before downloading.
Open the App by finding the Genius Scan icon on your phone.
3.Start scanning a document with your phone's camera by tapping on the orange + button: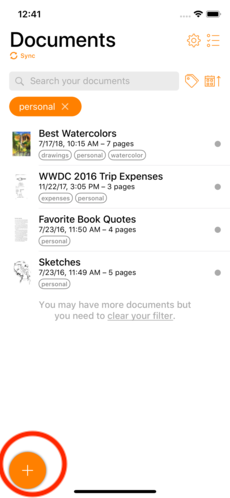 Place the receipt in the camera and hold still. It should recognize the edges of the receipt and snap a picture automatically.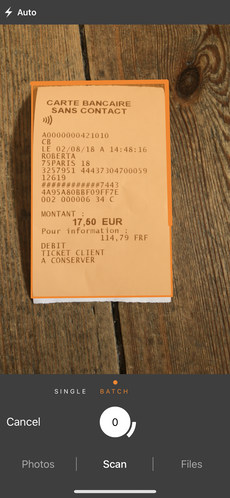 Once the receipt is captured,tap the export button at the bottom right of the document. Make sure PDF is selected as the format and select Email.