If you have an annoying sales call that is calling you every hour (or something similar), you can greylist the phone call by sending the caller directly to voice mail with the instructions below:
Step 1
Open ShoreTel Communicator
Step 2
Open Options and Preferences by clicking the ShoreTel logo and clicking Options.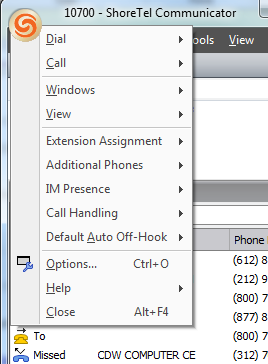 Step 3
Select "Personalized Call Handling" and click on New Rule.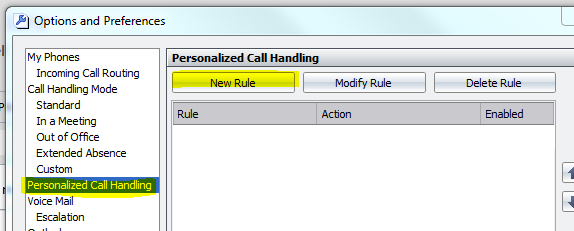 Step 4
Check the box "Phone number match" and click on the hyperlink "Phone number match." A dialog box should appear.
Step 5
Add the numbers you want to be greylisted under number and click the Add button for each number. Press OK when done.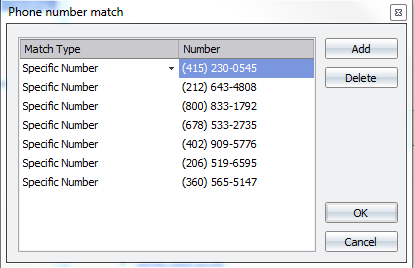 Step 6
Click Next
Step 7
Click Forward Call to Voice Mail and Click Next.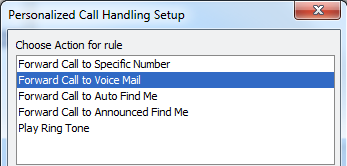 Step 8
Enter a Rule Name (i.e. Nuisance Calls) and click Finish.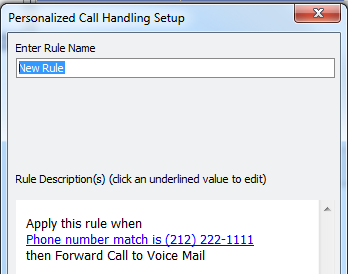 Step 7
Press OK to exit the "Options and Preferences" dialogue box. All numbers inputted should go directly to voice mail.