Step 1: Go to the Google Play Store and Type in Yammer. The App should show up and once clicked on, install the app.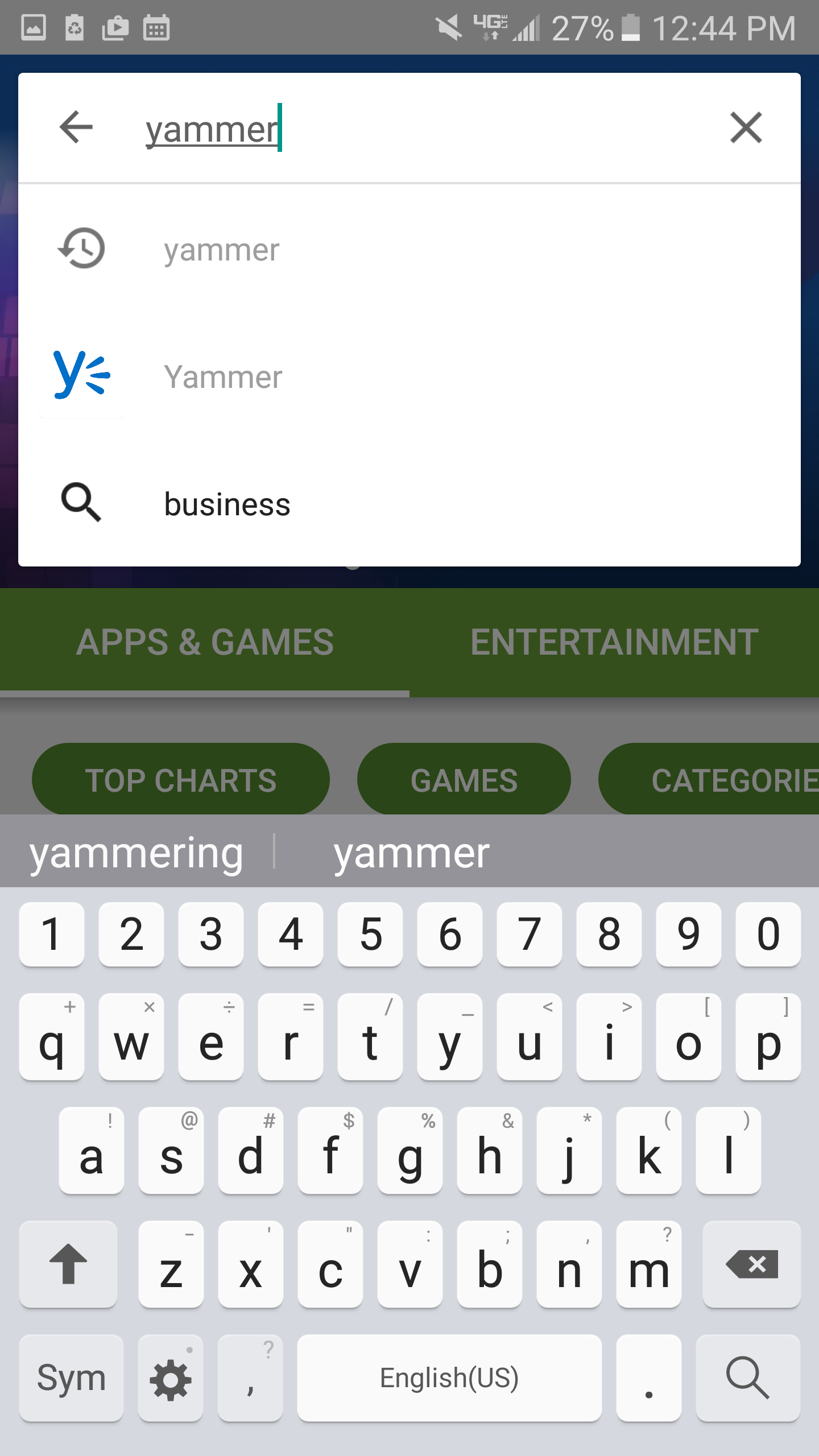 Step 2: Once downloaded there should be a shortcut established on your phone. Open the app and once pressed a login screen should show up. Make sure you press Log in and not sign up.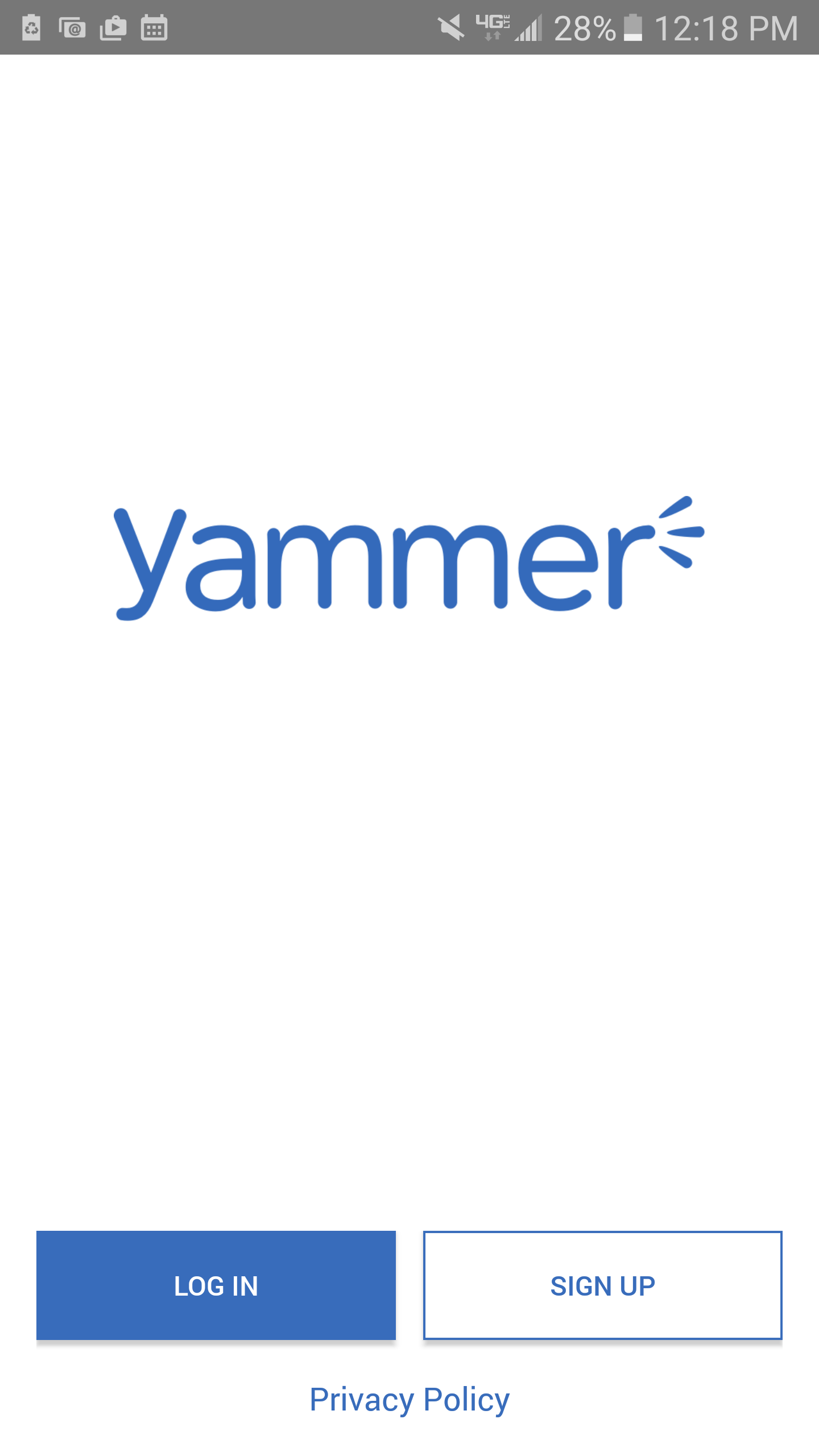 Step 3: Once log in pressed, you will be redirected to a login screen. Input your work email and password for your profile (the password you use everyday).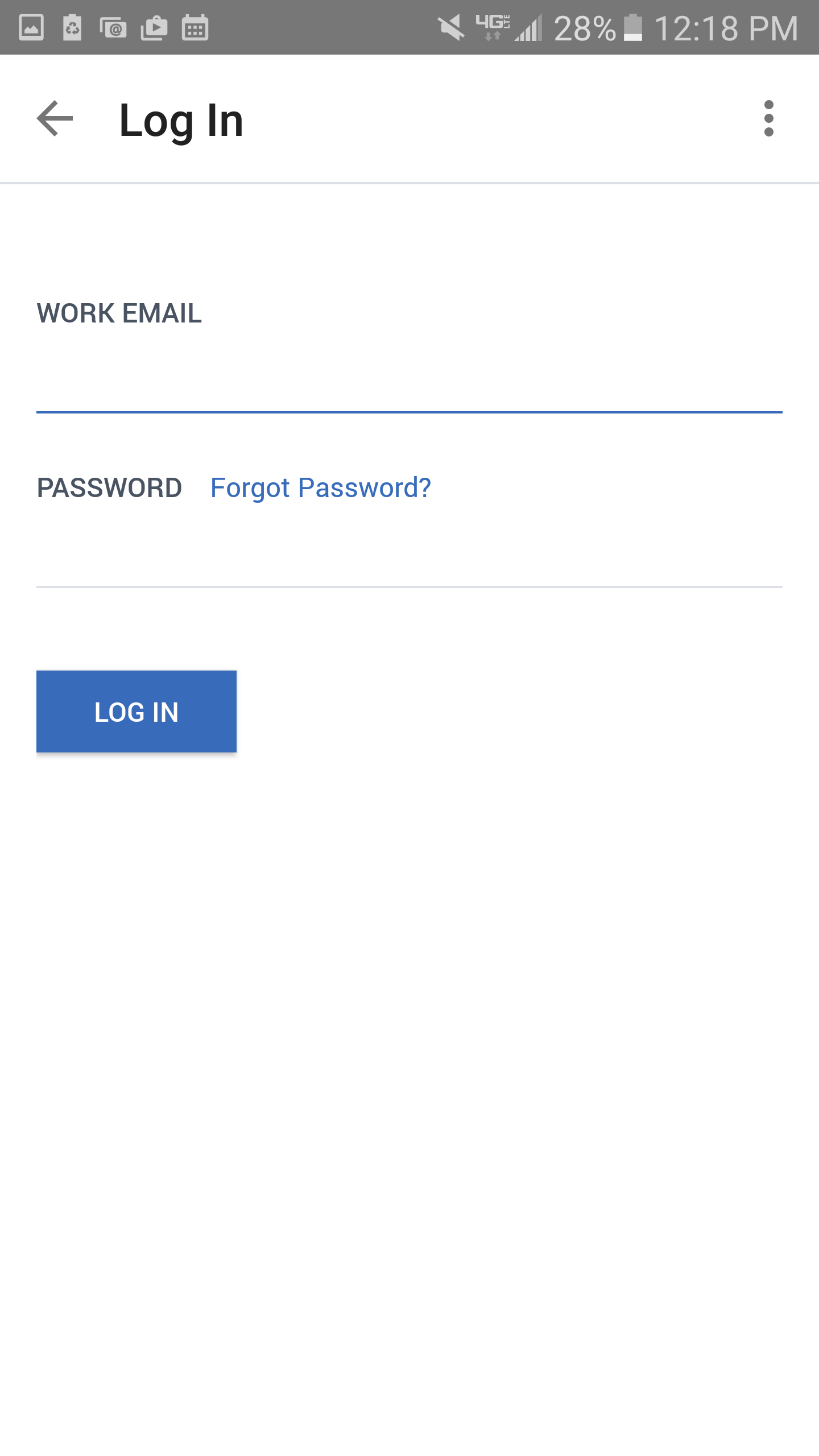 Step 4: Once logged in, the App will redirect to our sign-in portal. It will prompt you to sign in again. The sign-in portal should have our logo on it. Once logged in you should be all set and able to use Yammer on your phones.