Blackbaud is currently phasing out multiple accounts within its environment. The next time you log in you will be required to merge accounts. Since SSO(Single Sign-On.) is enabled once you successfully merge accounts you will be able to access the RE application using your Windows credentials(i.e. JDoe@rmh-newyork.org).
Step 1: Navigate to this link: https://host.nxt.blackbaud.com/
Step 2: Select "I already have Blackbaud ID" and enter your work email(i.e. WAlago@rmh-newyork.org)

Step 3: Once you reach this step you will need to know your Citrix login or previous login to access RE(i.e. Wilma.Alago).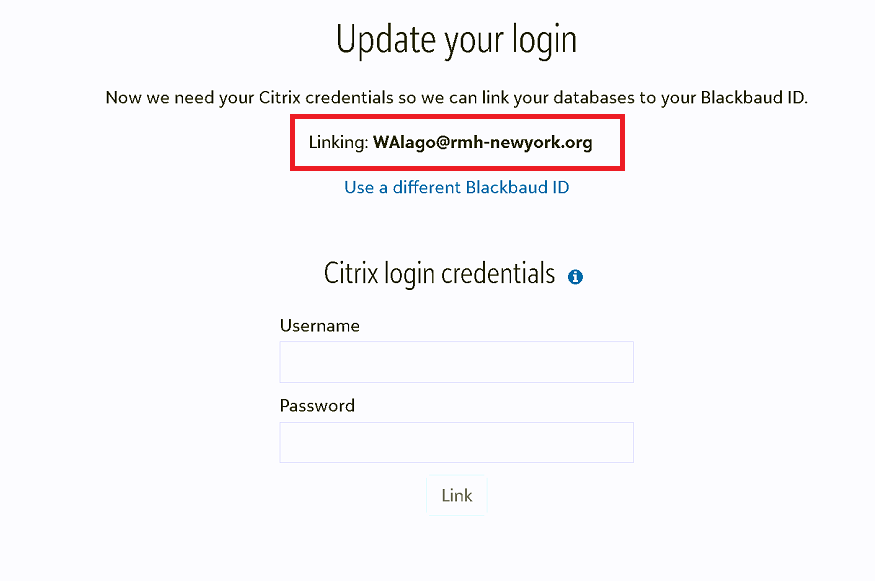 Step 4: Once linked successfully you should be prompted this page indicating the accounts have merged.

Step 5: Bookmark this page: https://host.nxt.blackbaud.com/ and you then should be able to access RE like seen below using your work email and password: