Instead of using Blackbaud Hosting Services (Citrix) credentials to log in, you will use a new link to log in with Blackbaud ID (BBID) authentication. The first time you use the new link, you'll receive prompts to enter or create BBID credentials and then link your previous Citrix credentials to your BBID. After you link your credentials, you should bookmark the new page.
Step 1: Navigate to: new link
Step 2: Select "I already have Blackbaud ID" and enter your work email(i.e. WAlago@rmh-newyork.org)

Step 3: Once you reach this step you will need to know your Citrix login or previous login to access RE(i.e. Wilma.Alago).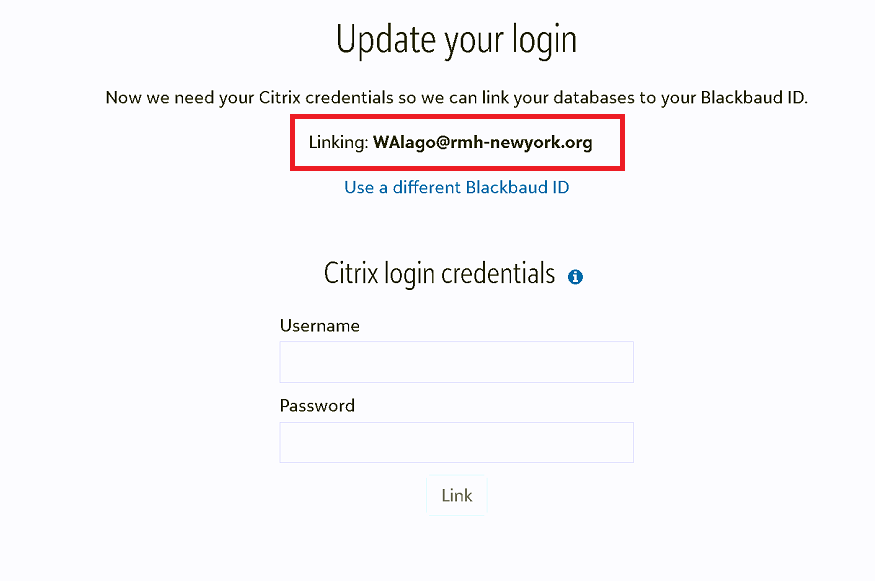 Step 4: Once linked successfully you should be prompted this page indicating the accounts have merged.

Step 5: Bookmark this page: https://host.nxt.blackbaud.com/select-application/
and you then should be able to access RE like seen below using your work email and password: