To access password manager please follow this link: https://passwords.google.com/
Here you can access/update/store passwords that are currently synced with your profile(jdoe@rmh-newyork.org) within Chrome.
Step 1: As you add passwords you will see them populate within the Password manager like below: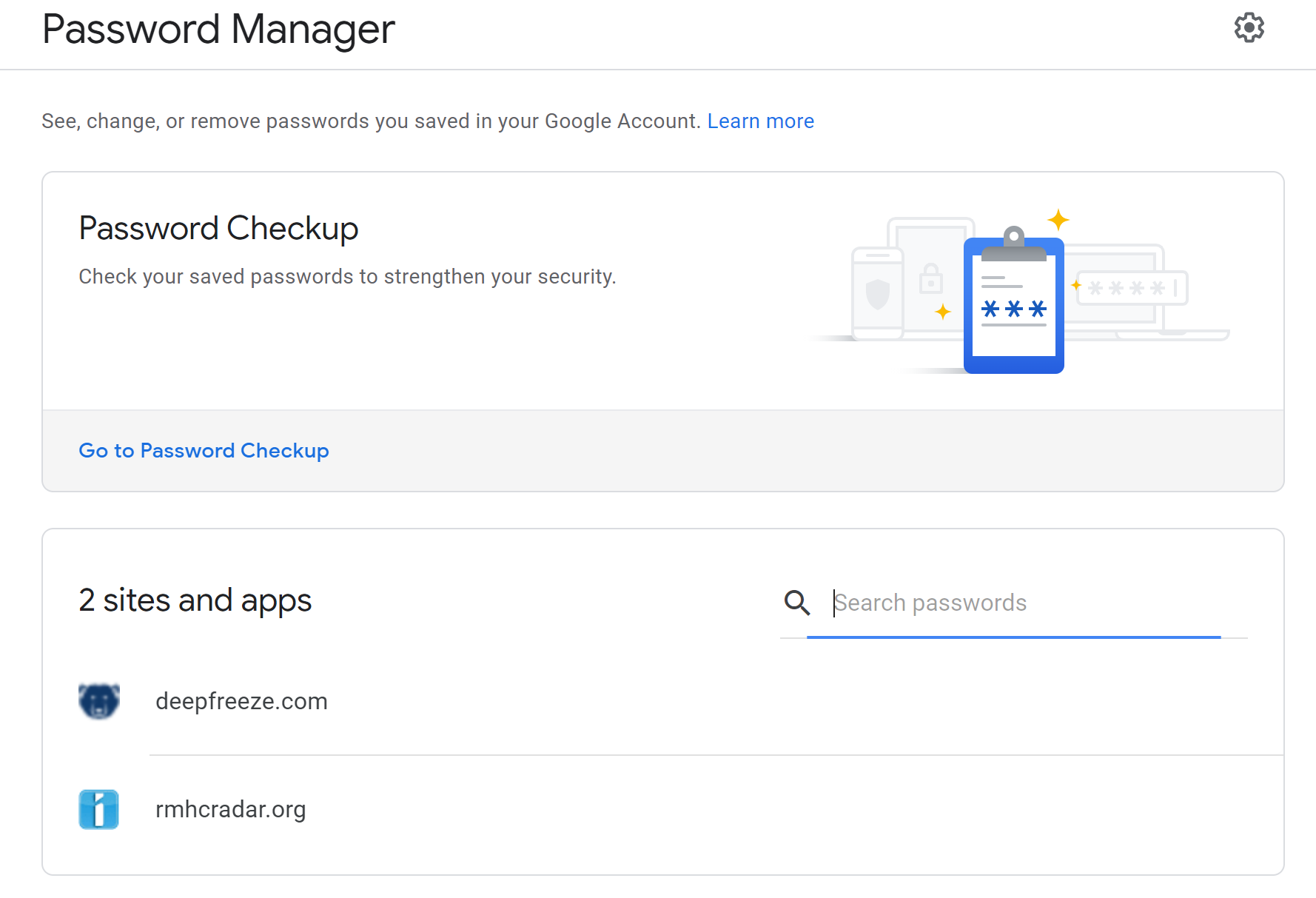 Step 2: When you log into a new site for the first time Chrome will automatically prompt you to save your password. Once you accept you will see the Site added within your password manager.