In order for you to start syncing with Chrome you will need to make sure you are logged in as the primary user.
Step 1: Open Chrome and in the top-right corner open your profile. Once opened click "Turn on sync..."
Step 2: You will be prompted with confirming the Sync, click "Yes, I'm in"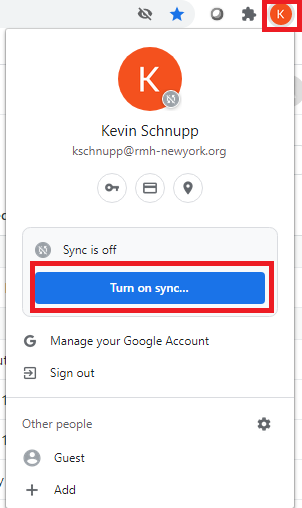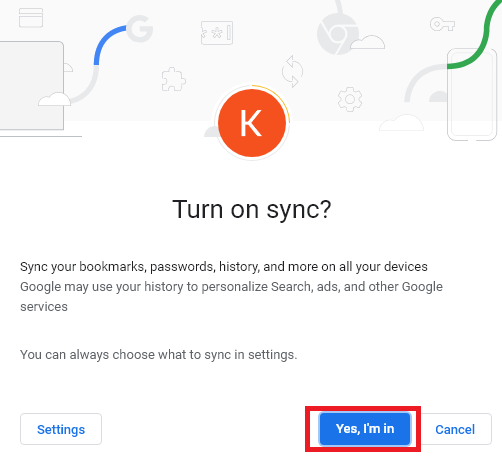 Step 3: Most likely your chrome profile has never synced or you never had to login, therefore you will be prompted with "linking" your current data so that it can be synced with your rmh-newyork account.