With our current computers being mobile and flexible to be taking outside the House, we added a nice feature called DirectAccess to the Surface Pro 4 (and higher). DirectAccess is a new, innovative remote access tool from Microsoft. The nice feature about DirectAccess is regardless of where you are, you are considered connected to the company network with only an internet connection. DirectAccess will now allow computers to be taken outside the house and employees being able to access their files, documents, printers and so much more.
Steps to Accessing DirectAccess
1. To view your connections and get you started by connecting to your wifi or desired wifi, once signed in you will view your internet connections.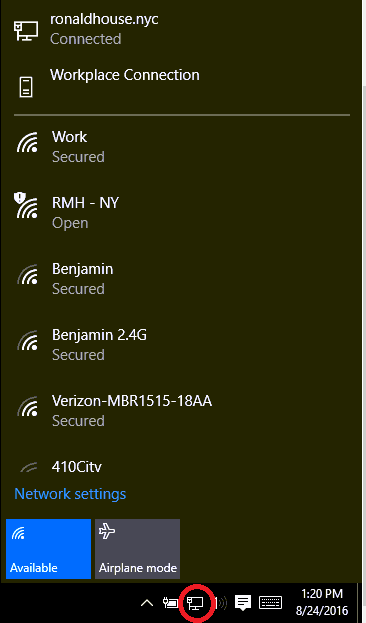 2. Now with Enterprise you can see through your connections the DirectAccess connection listed as Workplace Connection.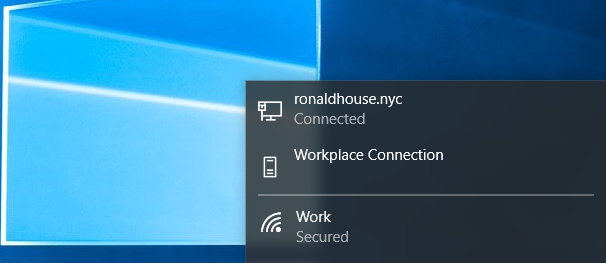 (Figure 1) - Work would be replaced by your home wifi or the wifi that it is picking up (ex. Starbucks, Airport)
3. When Disconnecting your surface or computer from the wired connection(ronaldhouse.nyc) it will appear something like this.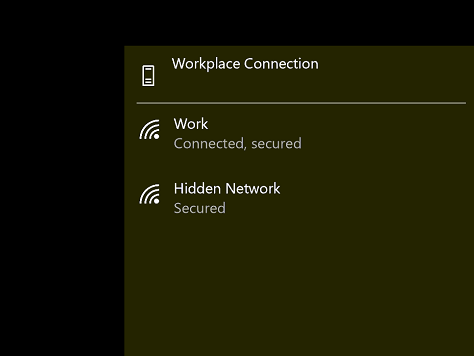 (Figure 2)
Within the house the wifi labeled Work will automatically kick in and fallback on this connection. In the example of bringing your computer home or anywhere that has free wifi, the "Work" wifi would be that own Wifi name.
4. When not connected to anything the Workplace Connection should show that there is no connection or "no internet". Once you connect to a wifi it should look like something in figure 2.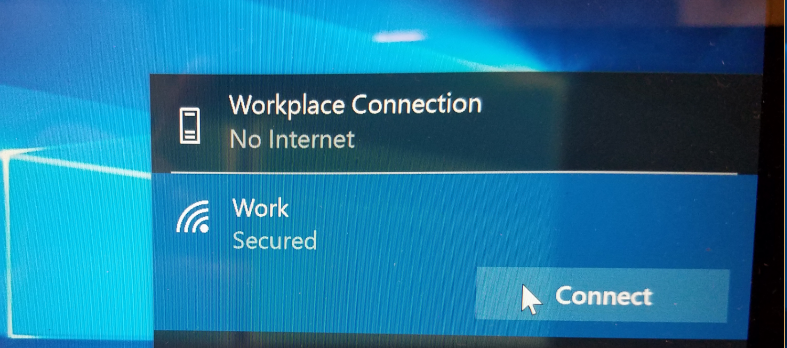 6. DirectAccess once established with a wifi will look something like this and say that it is connected with Workplace Connection.